NEWS
Olivia Palermo Shares Hot Body Secrets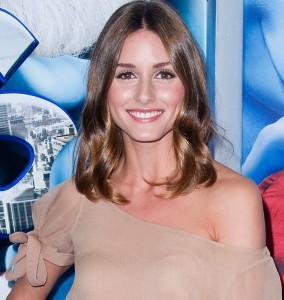 Maintaining an enviable figure isn't a seasonal thing for Olivia Palermo.
The former City star, 25, who appears in The Smurfs, admits her diet remains constant during the summer months – even though more skin is showing.
What's her secret?
"When I'm home, I go to Whole Foods and get a lot of fresh fruit," she tells me at the DKNY Sunglass Soiree held at NYC's The Beach at Dream Downtown. "I eat healthy in general. I like to eat as organic as possible. When I can, I try to do Bikram yoga. That's about it."
Article continues below advertisement
She is pleased with the results she gets.
"I just eat healthy. I don't diet. I just continuously eat healthy. I make sure I eat healthfully every day, and I think that can make a huge difference with your diet."