NEWS
Olivia Palermo's Tips for Dealing with a Difficult Boss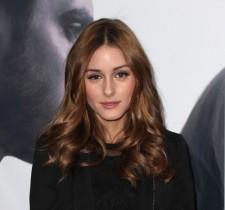 Olivia Palermo shared with OK! at the Live MTV After Show of The City what her advice is to young women who are struggling to work with a difficult boss.
If there is anyone who knows how to overcome working with someone you don't get along with, it's Olivia.
Her advice to women in the same position?
"To just rise above it and to focus on yourself," Olivia told OK! "Focus on your job and do the best that you can."
Article continues below advertisement
So how is her relationship with Erin Kaplan from The City now?
"Ya know, it's just a working relationship. We have our ups and downs, but it happens in every office," Olivia explained. "And again, were there to represent the magazine and to do our best job."
So what can we expect to see Erin doing next?
"Well I'm working, it's in works, but a collaboration with Roberta Freymann," she shared to OK! "So I'm looking forward to that, that will be in the future."
Hopefully Roberta will be easier for her to get along with!