NEWS
Olivia Wilde Hotter Than 99 Women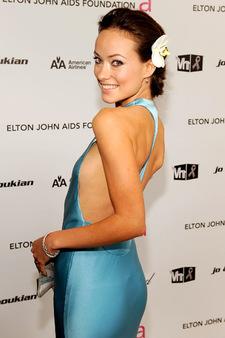 Olivia Wilde should feel pretty awesome right now: the House star is hotter than at least 99 other women. Not a shabby accomplishment.
The 25-year-old tops Maxim's Hot 100 list, with sultry Megan Fox coming in at No. 2. Megan might be in second but she sounds like Olivia's No. 1 fan, as she once told GQ that Olivia "is so sexy she makes me want to strangle a mountain ox with my bare hands."
Tell us what you really think, Megan!
Article continues below advertisement
Others on the list include Angelina Jolie (26), Scarlett Johansson (34) and Jessica Alba (13), Freida Pinto (49), Kim Kardashian (53) and even Michelle Obama at 93!