NEWS
Olivia Wilde on Life After Divorce: "I'm No Longer Trying to Pretend I'm Perfect"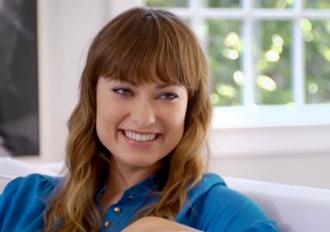 At 28, Olivia Wilde has faced more pain than a lot of women her age. Despite falling madly in love at the age of 19 and marrying Italian prince and filmmaker, Tao Ruspoli, the actress filed for divorce last March and has been adjusting to life on her own ever since.
In an intimate interview with Amanda De Cadenet on Lifetime's The Conversation, Olivia opens up about when she knew it was time to move on, how she dealt with the pain and what her life is like now after her divorce.
Article continues below advertisement
"And I kept trying to do different things, change different things to make everything happy, make everyone happy... It's so scary," she continues. "I was the most terrified I've ever been. And the day where I knew I had to ask for a divorce was the worst day of my life."
Olivia admits she hardly knew who she was after she left her marriage. She had been in a relationship for so long and made such a huge commitment at a young age that she never got to grow up.
Article continues below advertisement
"I really had a sense that I had stunted my growth," Olivia confesses. "I think that's one of the things that made me feel so uncomfortable in my marriage. It was really no fault of my husband. It was me realizing that I had sort of arrested development. I knew the only way I was going to grow the f**k up was to learn to take care of myself."
The Revlon beauty said she went through "this incredible roller coaster" following the split, and did "whatever it took to survive," whether that was drinking, eating, staying up all night, etc. Eventually, she became aware of her desires and needs and began living the life she always wanted to live.
OK! NEWS: OLIVIA WILDE: "I WAS VERY SEXUALLY MATURE AT A VERY YOUNG AGE"
Now, Olivia is in a wonderful relationship with SNL's Jason Sudeikis, but initially, the actress says "dating was a lot more painful than I'd ever imagined."
"Learning to be by myself and be OK with it, and not need the validation of another human being, that has been the biggest challenge," she admitted. "But I know coming out of that, I'll be a better person -- and a better partner."
"I do feel more connected to myself and I feel more relaxed because I'm very open and raw," Olivia explained. "I feel like I've let people see me and I'm not longer trying to pretend I'm perfect."