NEWS
Olympic Swimmer Michael Phelps Involved in Three-Car Accident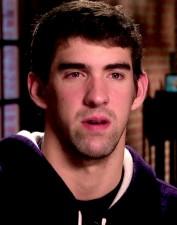 More bad news for Olympic golden boy Michael Phelps, who found himself involved in an automobile accident on Thursday night in his hometown of Baltimore.
According to TMZ, Phelps was driving a Cadillac Escalade when it collided with a Honda Accord around 9pm ET on Thursday after one the vehicles allegedly ran a stoplight. A third car, idle car was subsequently caught up in the collision.
Phelps reportedly walked away unharmed by the accident and refused medical treatment when it was offered. The report also states that the police do not believe alcohol to be a factor in the incident and Phelps was not given a field sobriety test after being interviewed by police.
Article continues below advertisement