NEWS
One Direction Tweets Support For Justin Bieber's 'Believe': "Expect The Unexpected!"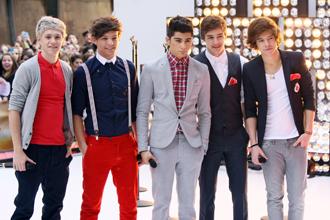 Why can't all pop stars get along? Well guess what... they can!
One Direction's Liam Payne Tweeted his allegiance to Justin Bieber last night. Liam Tweeted, "Got a first listen to justin biebers new album yesterday wowww big songs!!! Its gunna be a smash... Expect the unexpected :o"
Justin, who has always been a supporter of One Direction, replied "@Real_Liam_Payne thanks buddy. good chillin with u guys."
Article continues below advertisement
"me and @usherraymondiv gotta have a duet on every album. #real"