NEWS
One Direction's Harry Styles Talks Texting Taylor Swift & Liking Older Women!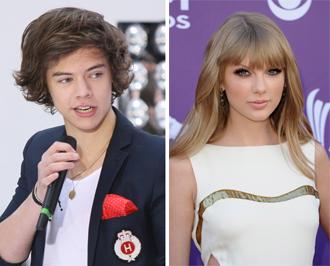 One Direction recently visited Australia and the boy band answered some hard-hitting questions that fans definitely wanted to know!
Fans all around the world were worried that One Direction would have to change its name after their record label was sued by another 1D, but don't worry — they won't! Zayn Malik told The Herald Sun (via The Mirror) during a video interview, "No, we're not changing our name. We have no idea what's going to happen, but we're not changing our name."
Article continues below advertisement
When asked if they were attracted to older women, Zayn laughed and said, "That's more Harry. He likes an older woman."
"Sometimes," Harry revealed.
Can One Direction get any cuter?