NEWS
Oprah Cancels Columbine Show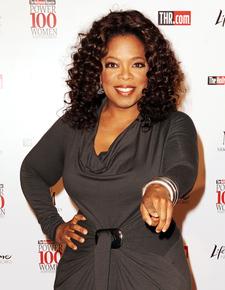 Oprah Winfrey canceled today's episode of her talk show, titled, "10 Years Later: The Truth About Columbine," because she reviewed it and found it focused too much on the killers, and not the families of the 12 students and a teacher. The community of Littleton, Colo. lost those individuals on April 20, 1999 when two students, Eric Harris and Dylan Kleibold, opened gunfire in their high school.
The daytime diva wrote on her Twitter page this morning: "I pulled the Columbine show today-After reviewing, thought it focused too much on killers-hold a thought for the families, hard day for them."
Article continues below advertisement
She also posted on her Facebook page with a similar message, urging viewers to keep the Columbine community in their thoughts. Instead, today's episode will feature a mother released from prison.