NEWS
Oprah Winfrey Gives Herself a Promotion — CEO of OWN!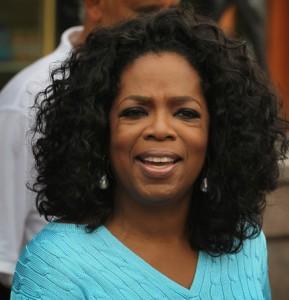 Oprah Winfrey has given herself a promotion. Now that she has ended her daily daytime talk show, the mogul has announced she will be taking on the role of chief executive officer and chief creative officer of the Oprah Winfrey Network, OWN, starting this fall!
"We are in this boat TOGETHER in a very real way now," Oprah said in a message to staffers, via USA Today.
"I am ready to dedicate my full creative energy and focus as the full time CEO of OWN," Oprah continued in the press release, adding that her overall goal is to "unleash the full potential of the network."
Article continues below advertisement
Oprah also announced that Harpo Studios in Chicago will join forces with OWN to strengthen the "mission of both companies."
The queen of talk recently dished one of her hopes for OWN is to interview O.J. Simpson and make him confess.
"I have a dream of O.J. Simpson confessing to me. And I am going to make that happen people," she revealed.
OWN's upcoming TV roster includes Rosie, debuting in October; Oprah Presents Master Class, In the Bedroom with Dr. Laura Berman and Oprah's Next Chapter (January 2012.)
The Oprah Winfrey Show ended in May after 25 years on the air.