NEWS
Oprah's 'Abuse' Matron Pleads Not Guilty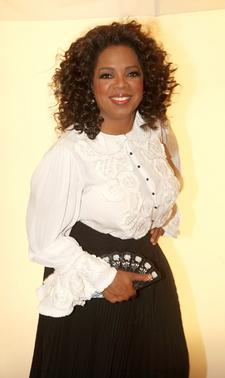 A former teacher accused of abusing children at Oprah's school for girls in South Africa has pleaded not guilty, according to reports.
Virgnia Mokgobo, 27, was a dormitory matron a the chat-show superstar's Leadship Academy for Girls near Johannesburg until she was accused of assaulting and attempting to sexually abuse some of the students.
The New York Times reports that Mokgobo denied all the charges against her when she appeared in a South African court today.
Article continues below advertisement
The court is due to hear evidence from six children by video link when the trial starts, because the kids are said to be too scared to be seen in the courtroom.
Oprah opened the $40 million school in January last year, but it has come in for a rough ride since.
The Times says that earlier this year, parents began complaining the school rules were so strict it was like a prison.
Billionaire Oprah, who has told of suffering sexual abuse in her own childhood, has described the charges against the matron as one of the most devastating experiences of her life.