NEWS
Oscar Nomination Surprises: Javier Bardem For Best Actor; 'Winter's Bone' Earns Four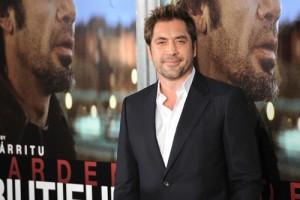 The 2011 Oscar nominations was filled with some shocking snubs, but there were also a few surprises.
OK! GALLERY: JAVIER BARDEM IS HEART-STOPPING HANDSOME AT BIUTIFUL
Javier Bardem was nominated for Best Actor for his work in Biutiful. While he wasn't nominated for the role at the Golden Globes, the Oscar nomination was certainly a possibility. But some fans may not have even heard about this drama, The Washington Post's Celebritology reports, and may view it a bit surprising. It's also impressive to earn a nomination for a giving a performance in another language, but Javier has succeeded in doing that twice!
Article continues below advertisement
Still, it was out with Ryan Gosling for Blue Valentine and Mark Wahlberg for The Fighter and in with Javier!
Another surprise (but maybe not to her fans) was Michelle Williams' nomination for Best Actress, according to Celebritology. Ryan wasn't nominated for Best Actor, but Michelle was able to score a nod for her role in Blue Valentine.
John Hawkes was nominated for best supporting actor for Winter's Bone, which surprisingly received four Oscar nominations this year including Best Picture. While he may not be an actor everyone is familiar with, he's definitely one to look out for! And how about John's co-star Jennifer Lawrence? Were you surprised she earned a Best Actress nomination?
OK! NEWS: OSCAR NOMINATIONS 2011 — MO'NIQUE ANNOUNCES THE NOMINEES!
Animal Kingdom's Jacki Weaver earned a nominations for Best Supporting Actress this morning. The Aussie actress may not be that well-known to some, but her work is being rewarded!
Another surprise was in the Best Animated Film category. How to Train Your Dragon and Toy Story 3 were expected, but The Illusionist? That one wasn't as expected.
And finally, The King's Speech earned a total of 12 nominations! Do you find that surprising? We're impressed!
What else did you find surprising?