NEWS
Ousted Bachelorette speaks!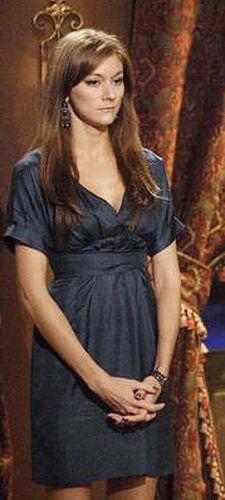 Noelle Drake may have gotten the ouster on The Bachelor last week because she kept up her guard. But when in came to being in so into Matt, she just wasn't.
"I would definitely not use the word love," Noelle says, adding that her connection to Matt happened a lot later than the rest of the girls. "Talking with some of them in the first couple of weeks, they were already feeling really strongly for him, and I'm like 'Wow, I don't feel anything yet. I don't even know the guy."
Article continues below advertisement
Noelle vowed in her limo exit to be more open with her feelings, but now the photographer from Loveland, Colo., is seeing a different picture. "I think I took more blame than I really should have, feeling it's my fault, that I was guarded," Noelle shares. "But in the right circumstances and for the right person I think that guard will just naturally dissolve."
Noelle admits she didn't think Matt was going to pick her since they never had any one-on-one time, something she definitely wants to inquire about on next week's reunion show. "I'm not going to be too hard on him," she laughs. "I am going to ask him why he waited so long, and if he thinks that may have changed things. Maybe we would have connected sooner. Who knows if that would have changed anything. I don't necessarily think it would have, but I want to see what he says."
I hear you girl. Every relationship deserves some closure!
The Bachelor: London Calling airs Monday, April 28 at 10 p.m. on ABC.