NEWS
Owen WIlson Asks for Privacy Following Hospitalization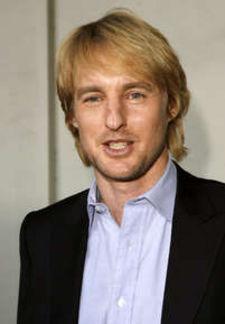 Superhot actor and Oscar-nominated screenwriter was hospitalized Aug. 26 in what has been reported as a shocking suicide attempt. The 38-year-old star was at his home in Santa Monica, Calif., when his older brother, writer , found him near-comatose from an overdose of pills, with superficial cuts to both wrists, the National Enquirer is reporting.
In a statement released by his publicist, Owen has asked "that the media allow me to receive care and heal in private during this difficult time."
Article continues below advertisement
While the details remain sketchy, OK! can confirm that a 911 call was placed from Owen's home at 11:59 a.m. Paramedics then alerted the Santa Monica Police Department. "Officers from the Santa Monica Police Department responded at 12:10 p.m.," Watch Commander Sgt. Steiner tells OK!, adding that "a person was transported from the 900 block of 23rd St. to a local hospital." Wilson lives on that block, which, coincidentally, is walking distance to Saint John's Health Center, where Wilson was initially taken.
By 4:15 p.m., Wilson had been stabilized and was transferred by ambulance to the bigger Cedars-Sinai Medical Center, 20 minutes away.
A neighbor of Owen tells OK! that he'd seemed well recently and had just returned from a family trip to Colorado but was also "up and down a lot" lately. OK! can also confirm that Andrew was joined by younger brother at Cedars-Sinai, where Owen's best friend, Wedding Crashers co-star , was also spotted entering.
In May, Owen ended his headline-making relationship with , who he met on the set of their 2006 film You, Me and Dupree.
His next movie, The Darjeeling Limited, which reunites him with his Royal Tenenbaums director and co-writer , is set to open The New York Film Festival on Sept. 28 before its wider release in November. Owen also recently signed on to star opposite in Marley & Me, which is scheduled to start shooting late September.