NEWS
Owen Wilson: "Doing Very Well" Says Friend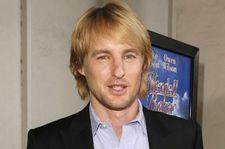 While the rest of the cast and crew of the new film The Darjeeling Limited is in Venice for the annual film festival, its co-star remains in Los Angeles, still recovering from his Aug. 24 suicide attempt. But according to the film's director, , who shared an Oscar nomination with Owen for their screenplay for 2001's The Royal Tenenbaums, the actor is "doing very well."
"Obviously he's been through quite a lot this week," explained Anderson, who has known Owen since they were both students at the University of Texas. "But I can tell you that's he doing very well and making us laugh, and when he's ready he's going to speak for himself much better than any of us could. He's got a very good way with words."
Article continues below advertisement
Anderson's prognosis for Owen is much better than the one OK! got from Owen's little brother, , who also happens to be another in Anderson's frequent roster of actors. if he thought his brother would be okay, Luke replied, "I just don't know."