NEWS
Paige Davis Back on Trading Spaces!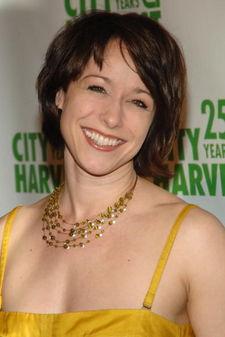 There's nothing like having a former boss call you up with an offer to take your old job back. So when Paige Davis, former host of TLC Trading Spaces, got the call to return as the show's enigmatic host, she had to make them sweat it out, just a little.
"The show had gone through so much change and had really lost its way, so I wanted to make sure the show they were making was the show I wanted to participate on," she tells me candidly. Assured that it was, Paige gleefully hopped back on board. "It's back to the old rules, only $1000 per room and none of this bonus room business," Paige declares. "Some of your favorite designers like Doug, Frank, Laurie and Hildi are back, and our theme music is back – all the things that gave Trading Spaces its charm."
Article continues below advertisement
Luckily the show isn't abandoning all its new ways. It's hunky new carpenters are sticking around for the new season, hallelujah! "We have Brandon Russell, who is sort of the Calvin Klein model of carpentry. He's gorgeous and beautiful," says Paige. "We also have Thad Mills, who's 6'5 and like Thor. Faber Dewar's back, he's our Clint Eastwood; the wiser, seasoned carpenter. And we have Amy Devers. She manages being absolutely adorably cute and rock and roll edgy all at the same time."
And of course, they have Paige. But don't expect her to be any better at actually working on the rooms themselves. "Luckily that's not my job, so I don't worry about it," she laughs "I still try I give it a shot, I get tutorials all the time. But if my help ever hinders, I stop."
How could you not love a girl like that?
Trading Spaces, season premiere, airs Sat. Jan. 26 at 10 p.m. on TLC.