NEWS
Pam's Vanishing Act!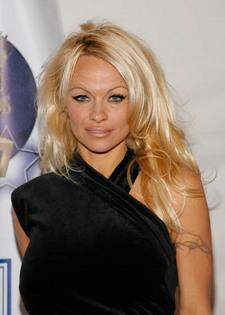 Pam Anderson admits she's become incredibly lazy in the last few years. That's why her gig as a magician's assistant in Vegas fits her perfectly.
"I get offers to do movies and TV all the time. I say no to everything. Drives my agent crazy," she said
She goes on to admit, "But I'm lazy. I don't want to work. I want to be with my kids (Brandon, 11, and Dylan, 9). So I just fly in from L.A., do a few days of shows and go back home."
Article continues below advertisement
But Pam hasn't been too lazy. She recently married her longtime friend Rick Salomon and couldn't be happier, and reveals maybe too much information about the way they spend their free time.
"I'm the happiest I've ever been. We're good for each other. We're in every night. Having sex."
So what's next for Pam? The answer, like most things Pam does, is unexpected. "Five more years of T&A and I'll go back to Canada. I've got some land. It'll be time."