NEWS
Paris & Benji: "We're Very in Love"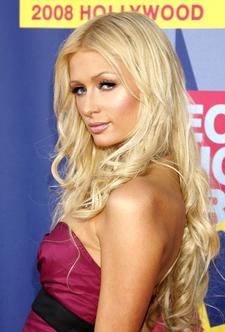 While Paris Hilton has made her share of tabloid headlines, the partying heiress seems to be settling down recently with her Good Charlotte boyfriend, Benji Madden.
"I'm in a really great relationship right now and we're really happy, and one day I would love to have children," she tells Entertainment Tonight's Mary Hart in an interview airing tonight.
"But for now we're boyfriend and girlfriend. He's an amazing guy. He's also like my best friend. He's just so loyal, so sweet, does nice things for me all the time. We're very in love."
Article continues below advertisement
It seems her friends can feel the love too!
"She's happier than I've ever seen her since I've known her," Paris' The Hottie and the Nottie co-star Christine Lakin told OK! at the New York Television Festival Sunday night.
Christine, who's starring in the new series Valentine, premiering Oct. 5 on The CW, adds that Paris "seems grounded and really happy and content" with Benji, who is "a really nice guy."
As for her partying past, which landed her not only on YouTube and in gossip mags, but also in jail, Paris says, "I'm not like what most people think."
"That was really hard, but it made me a stronger person," she confesses of her time in jail last summer. "It was an experience I'll never forget – and never want to repeat."
Catch the rest of Paris' interview tonight on ET.