NEWS
Paris Defends Britney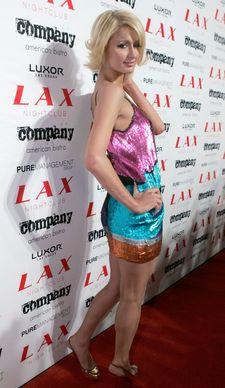 Paris Hilton may be enjoying her time at Sundance, but she's still keeping tabs on all the drama happening back home. Topping today's list, of course, is latest deposition.
Of her friendship with Brit, Paris says she still keeps in touch with her old party pal. "I talked to her a couple of days ago and she's doing well," the heiress reveals to The Insider.
"I wish people would just leave her alone. It's hard growing up with the media and everyone following her around. She's such a sweet girl. If people really knew her, they would know that. I love her so much."
Article continues below advertisement
The Insider caught up with Paris last night at the Sundance Film Festival, where the infamous blond is currently promoting her new film, The Hottie and the Nottie.
For the full story, tune into The Insider tonight. Check your local times.