NEWS
Paris Hilton Threatens to Sue over Mocking Billboard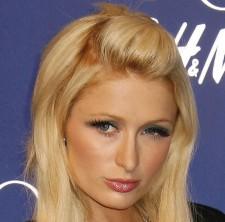 Paris Hilton is threatening to sue a New Zealand company that plastered her face on a roadside sign advertising free billboard space over the tag line, "vacant."
The word "vacant" was printed in huge letters across the photo of Paris partying, reports the UK's Daily Mail newspaper.
Paris' manager Jamie Freed claims the company doesn't have permission to use the picture and says the socialite wants to settle the matter in court.
Article continues below advertisement
The spokesperson for Media5 which owns the billboard in Wellington, New Zealand's capital, described the ad as "a bit of fun."
"Paris has a proven ability to laugh at herself," said Adam McGregor. "We assume that the agency has taken care of the rights to the image of Paris, but we will ask the question. We're not trying to offend anyone."
He said that if Paris' lawyers asked for her image to be removed from the billboard, the company would probably oblige.