NEWS
Paris: I Love to Entertain People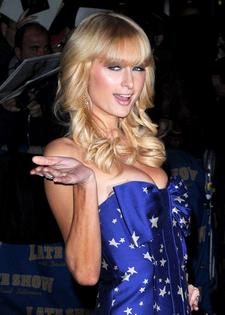 If you thought that Paris Hilton's purpose in life was only to party and look pretty, you'd be wrong. The star of reality shows like The Simple Life, Paris Hilton's My New BFF a few cinematic flops (think The Pledge, The Hottie and The Nottie) and a series of funny faux-campaign videos is really just trying to make you laugh.
"I love to entertain people," she tells MovieFone.com. "Just doing The Simple Life, and even Best Friend, it's all about having fun and having fun with my image, and making people laugh."
Article continues below advertisement
CLICK HERE for OK!'s Ultimate Paris Hilton gallery!
As for settling down herself and getting married, perhaps to boyfriend Benji Madden, the entrepreneur says her days are just too full peddling her bestselling brand – herself.
"I think that definitely completes your life," she says of marriage and raising a family. "Right now I'm way too busy with my work and with traveling, but eventually, one day, I would love to have my own family. Just not right now. But it's exciting just seeing everyone with their little kids and it's fun to, like, play dress up with them. I love it."
While the club-hopping heiress can be seen out living it up in the nightlife from L.A. to London on any given day, Paris says that's not what she's really all about.
"I think that people don't realize that I work very hard, and there's a lot of work that goes into it. It's not just showing up and looking pretty – there's a lot of business and decisions that have to be made every single day. It's a lot of pressure having to be in the media and constantly scrutinized, you know, when all you're doing is trying to be a good person and live your life."
Hey, it's a tough job but somebody's gotta do it, right?