NEWS
Paris: No Plastic Surgery For Me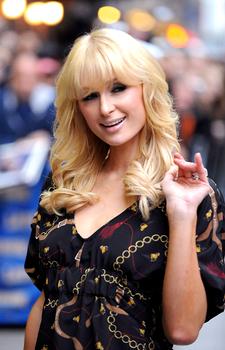 While Paris Hilton might play a plastic-surgery craving heiress in her new movie Repo: The Genetic Opera, the real-life celebutante says she's never gone under the knife.
"I love being all-natural," Paris tells The Daily Beast, adding that those who choose plastic surgery don't necessarily improve their looks. "They make themselves look older. A lot of girls who are 21, they have a lot of work done and they look 40. It ages you. And you're going to have to maintain it. By the time you're 30, you're going to look like you're 50. By the time you're 50, your face is going to fall off."
Article continues below advertisement
CLICK HERE for OK!'s Ultimate Paris Hilton gallery!
Speaking of faces falling off, the socialite and reality TV maven is no stranger to that experience – dramatically speaking, of course, for her role as Amber Sweet in Repo.
"Probably the hardest scene to film was when my face falls off," she confesses. "I felt like Freddy Krueger. I looked in the mirror and was like, 'Ew.' It was gross."
As for rumors that she'd be sharing the silver screen in a non-gross way with Jude Law and Robert Downey Jr. in Guy Ritchie's Sherlock Holmes flick, Paris denies that she's had any involvement.
"I met him at his little pub in London, called The Punch Bowl," she says of Madonna's ex. "He's very nice. And then all of a sudden there's some quote in a paper saying that I'm going to be in the Sherlock Holmes movie. I didn't even know there was a Sherlock Holmes movie and I never said that."