NEWS
Paris STILL on the Prowl for a BFF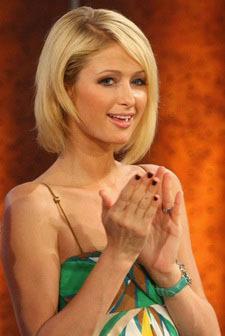 Pairs Hilton may have lost former bff Nicole Richie to the domestic life, but the Simple Life star is back on the bff market. And, she's turning to reality TV to find that special someone. Although sources tell OK! that arrivals to the auditions for the MTV show have been slim, Paris sat down with the AP to drum up some interest.
She tells them, "I had a great time. I love reality TV. It's my favorite to watch. When I was approached with this idea I just thought it would be so much fun, being a producer on the show as well, having boys and girls move into a house all vying to be my best friend, I just thought it'd be fun and I'd also like to meet some new friends."
Article continues below advertisement
If you have interest in being the heiresses BFF, there are a few important traits you should have. "I don't care if it's a boy or a girl," she continued, "just as long as its someone I can trust, someone I can have fun with."
And, as we all know Paris likes to have a lot of fun! If you think you have what it takes to gain Paris' trust and be her BFF check out her website.