NEWS
Paris Talks Birthday, Babies and Britney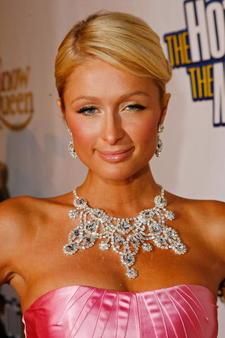 Turning 27 doesn't usually call for a big celebration for most people... unless you're Paris Hilton. The Hottie and the Nottie star will blow out 27 candles on Feb. 17 and she already has her party plans in place.
"I'm going to be doing an '80s theme party Saturday at Area in L.A.," she tells Extra. "Then I'm going to Vegas and I'm going to perform with the Pussycat Dolls. I'm going to go to Pure and LAX."
Article continues below advertisement
Three days before her birthday is, of course, Valentine's Day and the heiress hopes to find a Valentine abroad. "There are cute boys in London. I have to go over there and check them out."
And should one of those Londoners turn into Mr. Paris Hilton, you can expect the pitter-patter of baby feet very soon, especially now that Nicole Richie is a mom.
"Seeing my best friend with a baby made me want one," Paris admits.
Another friend, not to mention mom, of Paris' is Britney Spears, whom she says she has not spoken to.
"I wish her the best," she says. "I love her. She has a really big heart. I think everything's going to be fine."
For more on Paris, tune in to Extra tonight!