NEWS
Patrick Dempsey: I Don't Know What Happened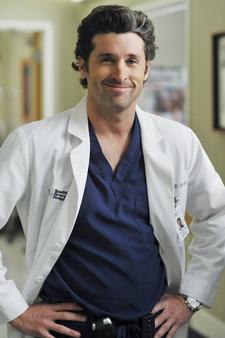 After producers issued a "do not resuscitate" order for Brooke Smith — whose character, Erica Hahn, was involved in a same-sex relationship with Sara Ramirez's Dr. Callie Torres — fans are fearing that an ailing Grey's Anatomy is going into shock.
Brooke's Erica made her last appearance in a Nov. 6 episode before admitting she was "floored" by the abrupt termination of her contract. The 41-year-old's co-stars are equally shocked.
Article continues below advertisement
"I don't know what happened," Patrick Dempsey admitted on a Nov. 5 episode of The Ellen DeGeneres Show. Dr. McDreamy showed Ellen a statement provided by ABC about Brooke's exit.
"The conclusion has been an orgasmic… I'm sorry, organic ending to the story line," he deadpanned.
On Nov. 11, Isaiah Washington, who was axed from the show for using an anti-gay slur, weighed in, "For Brooke to be treated this way, I find very interesting." But Grey's creator, Shonda Rhimes, explained. "We did not find that the magic and chemistry with Brooke's character would sustain in the long run."
This isn't the first drama to rock Seattle Grace. Movie star Katherine Heigl, who plays Dr. Isobel "Izzie" Stevens, is rumored to want out, although sources close to the show deny reports of trouble.
Meanwhile, an insider tells OK! that 26-year-old Chyler Leigh is being groomed to replace her onscreen sister, Ellen Pompeo, 39. Ellen's reps, however, assure OK! that "Ellen is contractually obligated to the show for seven seasons."