NEWS
Patrick Swayze Diagnosed With Pancreatic Cancer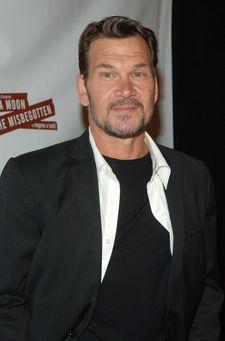 Actor Patrick Swayze, the light-footed star who made women everywhere swoon with his portrayal of a hunky but sensitive dance instructor in Dirty Dancing and as a murdered man determined to solve the mystery of his own death in Ghost, is now about to begin the fight of his life.
On Wednesday, the actor's rep confirmed to OK! that Swayze has been diagnosed with pancreatic cancer.
The statement reads:
Article continues below advertisement
"Actor Patrick Swayze has been diagnosed with Pancreatic Cancer and is currently undergoing treatment. Patrick's physician, Dr. George Fisher states, 'Patrick has a very limited amount of disease and he appears to be responding well to treatment thus far. All of the reports stating the timeframe of his prognosis and his physical side effects are absolutely untrue. We are considerably more optimistic.' Patrick is continuing his normal schedule during this time, which includes working on upcoming projects. The outpouring of support and concern he has already received from the public is deeply appreciated by Patrick and his family."
Swayze was diagnosed with the cancer more than a month ago.
The average life expectancy is six to nine months, with only 4 percent of patients living more than five years.