NEWS
Patrick Swayze Memoir Due in Fall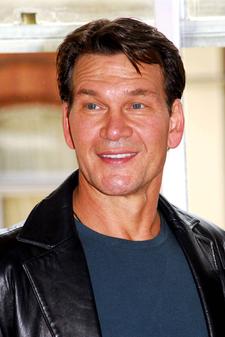 Patrick Swayze isn't letting cancer stop him from sharing his story about his struggle to survive: he and wife Lisa Niemi will be releasing his memoir with Atria Books this fall, his publishers announced today.
The memoir will focus on his entire life, from childhood, career, marriage and his cancer diagnosis. The book will include "his brave fight against a diagnosis of stage-four pancreatic cancer, from which he has gleaned wisdom and has remained resolutely optimistic," according to the press release.
Article continues below advertisement
"With everything I've been fortunate enough to do in my life, and covering such a wide range of diverse subject matters, I'm told that my story has been inspirational to people," the actor said in a statement. "I will write from my heart about these experiences and, aside from the sheer pleasure of doing it, if people happen to garner inspiration from it, or incentive, or find a new way to love, it would be wonderful."