NEWS
Patrick Swayze to Pen Book with Wife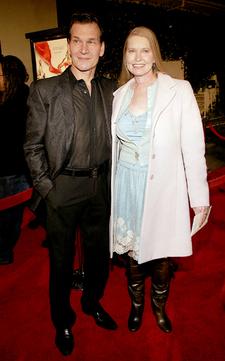 Patrick Swayze may be battling stage four pancreatic cancer, but, true to form, he isn't slowing down.
The actor, who just completed the first season of the FBI drama Beast, is now planning to pen a book with his wife, Lisa. According to EW.com, Swayze will be taking offers next week. There's no word on when the book will hit stands or what it will be about other than that Swayze and his wife want it to be insipirationally-themed.
Article continues below advertisement
The news comes on the tail of Swayze being released from an L.A. area hospital on Jan. 19 after checking himself in for pneumonia. Since learning that he had pancreatic cancer, the actor has only missed one day of work on Beast, continuing to work while undergoing chemotherapy.