NEWS
Patrick's Brave Fight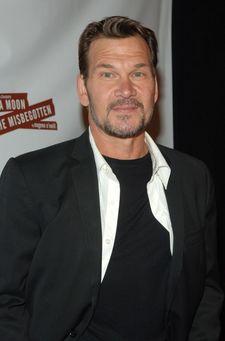 As he fights for his life against , Patrick Swayze, 55, is being treated at Stanford University Medical Center with chemotherapy and doses of the experimental drug Vatalanib.
But, sadly, OK! has learned that Vatalanib is being tried specifically because Patrick's cancer is so advanced that it cannot be cured by surgically removing the pancreas. Patrick's own physician, Dr. George Fisher, established the protocol for patients interested in participating in a clinical trial using Vatalanib.
Article continues below advertisement
Only patients with inoperable pancreatic cancer that has spread to other organs are candidates for this experimental treatment. But a close friend of the Dirty Dancing star, who has been married to Lisa Niemi for 32 years, tells OK!, "If there is anyone who can beat this, it is Patrick. He is determined. His attitude is fantastic. He has a great support system. We are being extremely optimistic. Patrick will be in that five percent who survive this."