NEWS
Patti Stanger Gives V-Day Tips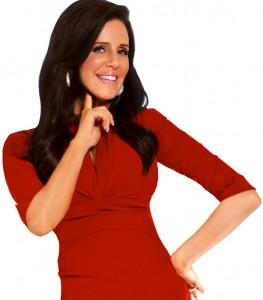 With Valentine's Day quickly approaching, Millionaire Matchmaker star Patti Stanger sets the mood for love by sharing her most romantic date ideas and how to tell if he really cares by the gift he gives on the 14th.
"I think the most romantic date idea is dinner in a beautiful, lush restaurant where it's a little quieter than a sceney place," she tells me. "You're getting to know each other and feeding each other all the delicious desserts like chocolate mousse, having champagne and glaring into each other's eyes. And if you're outside by water, it heightens the senses and makes you feel more in love."
Article continues below advertisement
It's not only water that sets the mood for romance.
"Altitudes are good – hot-air ballooning, climbing, eating dinner on top of a mountain. Anything altitude-wise makes you feel like you're in love. That's biology."
As for the best Valentine's gift?
"Jewelry, jewelry, jewelry," Patti says. "That's thoughtfulness, romance, love and 'I spent bucks on you.'"
Pick up the OK! on newsstands now for a review of Patti's DVD Married In A Year, which is a step-by-step guide on how singles can find their mate in 12 months. The cover line is "Kendra and Hank: We're Having A Baby." And, check back next week for more love advice from Patti. She's incredible!