NEWS
Patti Stanger Would 'Love' To Bring Back 'Millionaire Matchmaker'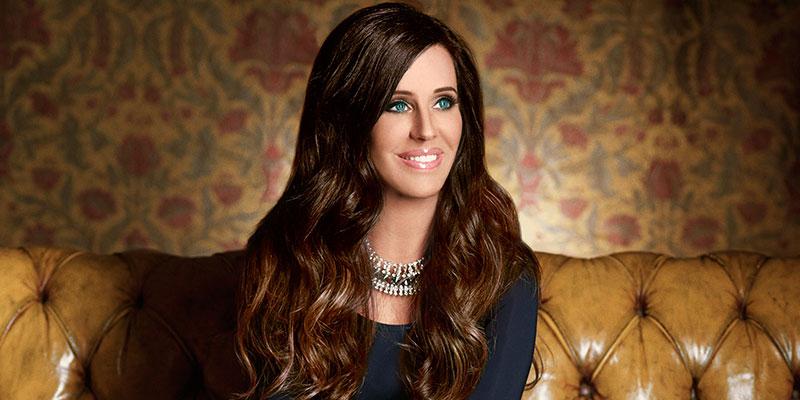 Relationship guru and matchmaking expert Patti Stanger first rose to prominence on her hit Bravo show Millionaire Matchmaker, where her tell it like it is attitude about the world of love made her an instant hit with viewers.
Now she's taking her candid advice on the road on her first tour ever called Patti Live, which will be an exciting, fully interactive dating and relationship experience where her goal will be to help improve the lives of audience members involved.
Article continues below advertisement
The show, which kicks off in Ridgefield, Connecticut on February 10, is for everyone… and no topic will be off limits. Patti will answer questions regarding everything from love to business, television, gossip and more.
Patti spoke to OK! about the upcoming show as well as who she thinks are some of the best and worst celeb matches, if Millionaire Matchmakerwill come back and more.
How did the idea for Patti Live come about?
It seems as if with all the dating apps and marriages falling apart that love has left the building and I'm here to bring it back. I wanted to come in and clean everybody's a** up. The technology has changed, not the biology. I don't hate the apps, I just feel like we are disconnecting and no longer connecting with each other. It's getting worse and worse.
What can fans expect from the event?
This event is for everyone. I'll be bringing couples up on stage and singles as well in hopes that someone will pick them up. I'll also be discussing how I started my business in my underwear 13 years ago, how I got my TV show and more.
Article continues below advertisement
You have also talked about your psychic abilities. When did you discover this and how did it influence your career?
When I was a little girl I often knew who was going to die and who was going to get divorced. It started with my grandmother when she was going in to have hip replacement surgery and I told my mother she could die. My mom fluffed it off and said, "Don't be ridiculous. It's minor surgery and she's in really good hands." The anesthesia killed her three days later and she had complications from the surgery.
Then at my grandfather's funeral, my cousin from my mother's side and my cousin from my father's side were flirting madly and I told them I felt like they were a little too friendly. Again, my mother brushed it off but they were having an affair which caused a huge rift in our family and became a civil war. As the years went on I would psychically see celebrities on the news and would know instinctively if they would work out or if they were getting engaged or get a part in a movie. Then when I became a matchmaker it helped me match my clients because I would instinctively know who was the perfect match for them and who wouldn't work out for them. Years later I would study with many psychics and healers and learned how to hone my craft which led me to the Director of Marketing position at the Kenny Kingston Psychic Network and eventually my own spiritual practice.
Article continues below advertisement
Who do you think have been some of the best and worst celeb matches and why?
Rob Kardashian and Blac Chyna. You could see their toxicity where they were not getting along and fighting every day. Chris Pratt and Katherine Schwarzenegger was beautifully done. Love Chris. Faith was the thing that got them. That was the glue.
No one thought Liam Hemsworth and Miley Cyrus was going to make it, and I thought they would. She was too crazy with the nakedness back in the day and he's very conservative, and now that's all settled. I think they will last and have babies soon.
Do you ever see The Millionaire Matchmaker coming back?
I would love to bring it back! Reboot 2.0 and go back to Bravo. I have some really cool ideas with it. I would also love to go international with Millionaire Matchmaker.
Any kind of men you are going for?
Sure, I love men from the U.K.
What's going on in your love life… seeing anyone special?
No, not seeing anyone right now, but I am open to getting married and being a great stepmom.