NEWS
Get Ready Hollywood—Patton Oswalt is Handing Out Live Birds at the Independent Spirit Awards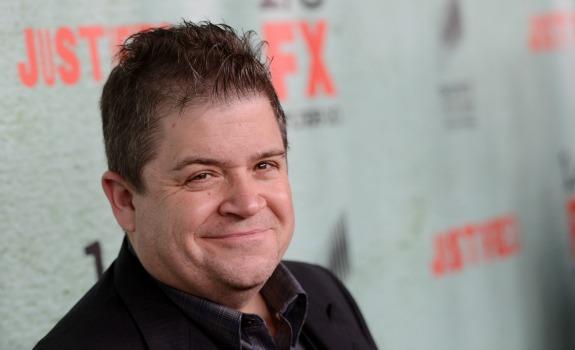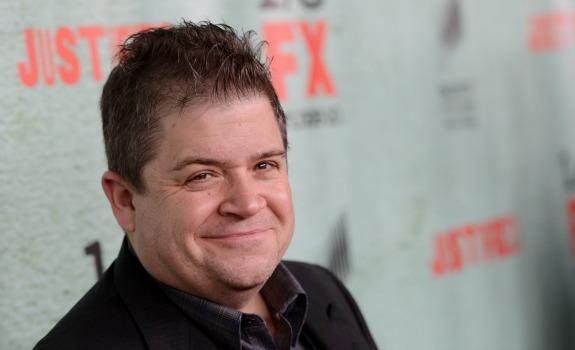 There are a number of people in Hollywood I'd like to flip the bird (namely when I'm sitting in horrendous LA traffic), but Independent Spirit Awards host Patton Oswalt won't be making obscene gestures at this year's show, which airs on Saturday, March 1, on IFC, instead he plans on handing out actual live birds to awards recipients, instead of those ho-hum statues usually gifted at such events.
OK! News: Under the Gunn's Nick Verreos Makes Oscar Red Carpet Fashion Predictions
Article continues below advertisement
So is he ready to deal with these feathered friends?
"I feel pretty ready," Patton told reporters during a Independent Spirit Awards teleconference. "I've been going down to the park a lot, chasing them around, yelling at them. We'll see. I have a paralyzing fear of birds so I have a few weeks to get over this lifelong terror that I have. I don't think it will affect my performance. We'll see."
Aside from learning how to deal with a bevy of birds, the actor is hard at work prepping for the big night by brushing up on the nominated films.
OK! News: Is Juan Pablo the Most Misunderstood Bachelor?
"I watch as many movies as I can and I huddle with all of my comedian friends and we sit and write jokes," he says. "I try to be very, very aware of who is going to be there. When I host other awards shows it comes down to the night of the show you really have to watch the show and be aware of what's going on out there and bring that out to what you're doing every time you go back out on stage and be present. Stuff is happening all around you, you've got to comment on it."
Article continues below advertisement
So is he worried there will be repercussions from animal activist groups over awarding live creatures?
OK! News: 4 Fun Facts about Austenland Before Catching it on DVD
Negative.
"Well each bird is given its own individual suite at Shutters on the Beach and its own personal limo driver and we're setting each of them up with their very own Instagram and Vine accounts so they're being treated very, very well," says Patton.
And for a little extra Hollywood bird humor: "A little known fact—they were personally bred by Robert Redford," says the comic. "He breeds award birds."
Catch the Independent Spirit Awards on March 1 at 10/9c on IFC.
Who would you like to see take home an Independent Spirit Award? Tell us in the comments or tweet @OKMagazine.