NEWS
Paula Abdul Denies Addiction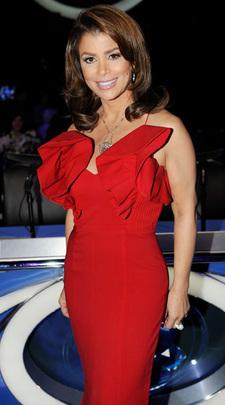 One day, it seemed Paula Abdul was admitting she'd had an addiction to painkillers and had checked into rehab at one point, and another, the American Idol judge is taking to the airwaves herself to deny the story.
Ladies Home Journal reported in their June issue that Paula had admitted to her addiction, which caused some of her loopy behavior in the past.
"I could have killed myself… Withdrawal – it's the worst thing," Paula confesses in the story. "I was freezing cold, then sweating hot, then chattering and in so much pain, it was excruciating. But at my very core, I did not like existing the way I had been."
Article continues below advertisement
The magazine said she'd checked into La Costa Resort and Spa in Carlsbad, Calif. to finally shed her dependence on pain pills.
But this morning in Detroit, Paula denies the story, telling WKQI's Mojo in the Morning, It was very stressful for me to hear that and to be quoted saying something I never said. "I've never checked into a rehab clinic. I've never been addicted or abused drugs, and I've never been addicted or abused alcohol. I've never even been drunk in my life."
As for being at La Costa, she says she was just relaxing.
"It's a spa. I was there for almost three days having fun doing spa stuff. It's not a clinic. It's not a detox place. It's a luxurious spa. It's like taking a mini vacation. I just wanted to chill out and get messages and maybe a manicure and pedicure."
A rep from Ladies Home Journal tells OK!: "We stand by our reporting and are happy that Paula decided to share her journey with us."
Definitely at least two sides to every story, it seems.