NEWS
Paula Abdul Fan "Not a Stalker"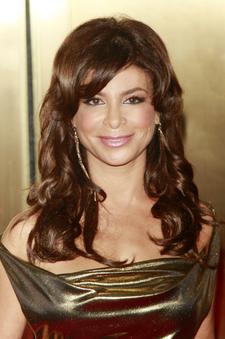 Despite reports calling Paula Abdul fan Paula Goodspeed a stalker, the deceased woman's friends and family are coming to her defense after she was found dead in her car outside the American Idol judge's home on Tuesday.
"She sent me a text at 10:22 the night before about meeting for a latte and movie," good friend Brianna Schlanger tells the New York Daily News. "She ended the message with a happy face. She seemed fine. Something must have happened after that. It needs to be further investigated."
Article continues below advertisement
Cops say Goodspeed, a huge Paula Abdul fan who tried out for the show three years ago and had been mocked and sent home, had been casing the star's block as far back as January.
But Schlanger doesn't believe that her friend, who she says didn't do drugs or drink and wasn't a "loony freakazoid" obsessed with Paula, could have been suicidal.
"I'm still in disbelief, waiting for her to show up at my door," says Schlanger. "I knew she admired (Paula Abdul). But there's no way she was stalking her or had any bad intentions."
Goodspeed's niece Sonja McIntyre also doesn't believe her aunt was a suicidal stalker, and claimed that the aspiring singer had met with her idol for coffee once.
"Not an ounce of truth to this," Paula Abdul's publicist Jeff Ballard tells the Daily News. "Paula met her only at 'Idol.'"
The American Idol judge spoke to Entertainment Tonight on Wednesday expressing her grief over the situation, saying, "I am deeply shocked and saddened by what transpired yesterday. My heart and prayers go out to her family."