NEWS
Paula Abdul's Looking For Her Soulmate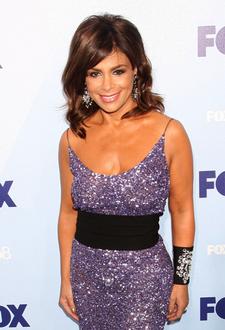 In the new issue of OK!, the always-unpredictable American Idol judge Paula Abdul gets candid about romance and her plans for life after the hit show.
How are you staying in such great shape?
For the first time in 12 years, I am pain free. I had my 15th surgery to correct my back and neck problems last August and it worked. Finally! I had a new doctor who tried a new procedure and because of that I'm a new woman. I may have to have one more surgery in the spring but after all this, I can handle it.
Article continues below advertisement
American Idol viewers have commented that you seem much calmer this season. Is your medical miracle the reason?
Absolutely! Not only am I pain free, but I am pain medication-free. I weaned myself off everything I'd been taking. There were times in the last few years when I was at an American Idol taping and was in so much agony, I'd tell the guys I wasn't sure I could do it. It's great to know that viewers can see how much better I am now.
Is this your last season with Idol?
It is the last season of my contract, and I have so many other things I want to do. There are only so many hours in the day.
What do you think about Kara DioGuardi coming in as a judge?
Kara and I have known each other for years and we get along great. But we tried four judges before and it doesn't work. It takes up so much time for each of us to give our opinion that it slows down the pace.
Article continues below advertisement
Will you be going back into the recording studio?
Yes, I will be releasing an album later this year, one single at a time. I am going to revolutionize the way that music is delivered.
Will you try to fit a man into this new life?
I tried marriage and it didn't work too well for me, but I would very much like to find a soulmate. I look at couples like Goldie Hawn and Kurt Russell and see what I would like to have: a beautiful, lasting relationship that doesn't require a piece of paper.
Are children part of that perfect picture?
I'd love to have children with that soulmate. Adoption is definitely an option.