NEWS
Paula Abdul's Stage Jitters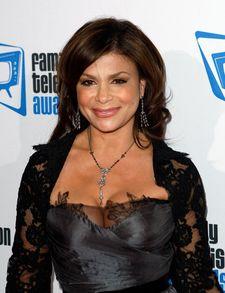 During the pre-game broadcast of Super Bowl XLII this coming Sunday, American Idol judge Paula Abdul will take the stage for the first time in years to perform her new single, "Dance Like There's No Tomorrow." But what you'll actually be seeing on TV will not be a live concert, but a segment taped before a studio audience on Jan. 27.
While David Hill, executive producer of Fox Sports, tells OK! that the last-minute decision to add the performance to the show made it impossible to have enough time to set up a live concert, an insider reveals to OK! that Paula is simply too nervous to perform live on TV.
Article continues below advertisement
"She is fragile emotionally and too much of a perfectionist to handle a live show," the friend of Paula tells OK!. Another source close to the star says that Paula admits there is no way her nerves could handle a live performance.
Even with the safety net of a pre-taped piece, Paula is feverishly working to make sure the clip is solid. Her Idol co-star Ryan Seacrest, who will be hosting the pre-game show, has faith that Paula will come through in the end.
"I know she's been working very hard on it," he tells OK!. "I know she was rehearsing." Ryan has chosen not to get a sneak peek at the video — he'll watch it for the first time when it airs during the preshow. "I want to be surprised," he says. "I'm going to experience it for the first time with everybody else. Therefore, I'll have a genuine reaction on live TV."