NEWS
Paula Back on the Charts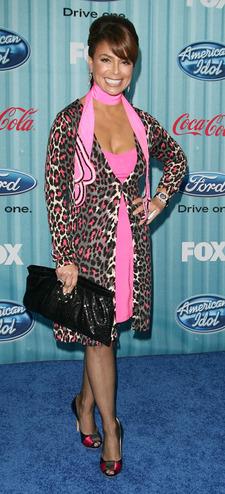 Paula Abdul is no stranger to producing hit singles – scoring No. 1's with songs like "Forever Your Girl" and "Straight Up" back in the latet '80s. And now, 20 years later, the American Idol judge is back on the charts.
While she's not at No. 1 yet, her new single "I'm Just Here For the Music" has grabbed onto the charts at No. 87 on Billboard's chart. She premiered the song on May 6 on American Idol.
Article continues below advertisement
Paula had her first entry onto the charts last year with the No. 80 debut of "Dance Like There's No Tomorrow" after 13 years away from Billboard.