NEWS
Paula: Of Course Simon Will Be Back!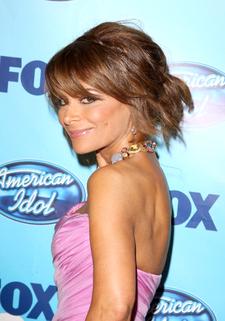 Oh, Simon Cowell, don't you know pranks are for Sacha Baron Cohen?
While the American Idol judge has hinted he's done now that the season is over, his cohort Paula Abdul is calling him out.
On The Late Show With David Letterman last night, Dave suggested Simon was just full of hot air.
"Of course he's lying," Dave prompted Paula.
"You've got it right," she said. "He's just trumping me! He has another year left on his contract. I don't know why he's doing that."
Article continues below advertisement
So will Paula be back after saying she might not return?
"I never said that. I just said I'm not sure," she claims. "I love my job. I do, I love what I do. I feel that I've had a really wonderful journey with the show."
Then the mystery surrounding her future with the show, what was that about?
"It's called, um, negotiating," she admits.