NEWS
Paula: No One Can Replace Me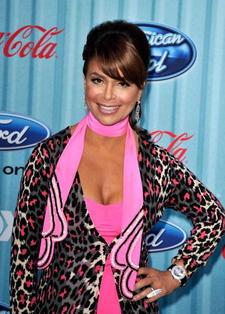 Paula Abdul is ready to set the record straight about her place on American Idol, and she's not shy about it!
In an interview airing Thursday on ABC News Nightline, Paula stresses the fact that she is extremely happy with this season of AI; which, for the first time, features four full time judges. Kara DioGuardi came on board this year to help Paula, Simon Cowell and Randy Jackson cull through the singing hopefuls.
Article continues below advertisement
"I love the show, I do. I love what I do on the show," says Paula. "It's taken me a while to get comfortable in my own skin with the show."
However get the thought out of your mind if you think Kara was brought in to replace Paula; that's not going to happen.
"I don't think anyone (can)," Paula says when asked if she's going to be replaced. "First of all, Kara says, 'I could never replace you.' And I said whenever there is change it's not about replacing anybody it's about possibly moving on."
She adds however, that she had no clue that Kara was coming on board, until she was in the airport on her way to begin filming auditions.
"I thought that respectfully all of us as a group, maybe we could even figure this out together and I was surprised because Simon has always been against the fourth," she reveals. "We've had guest judges come in before and he banned that from happening anymore."