NEWS
Paula Opens Up About Fan's Suicide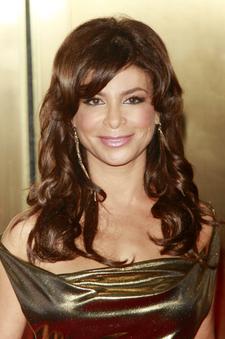 Paula Abdul appeared on The View on Monday to promote her new line of jewelry but instead spent the first part of the interview discussing the tragic death of Paula Goodspeed, 30, a former American Idol hopeful turned stalker, who was found dead from an apparent drug overdose in a car outside Abdul's L.A. home on Nov. 11. Police said that prescription pills, along with CDs and pictures of Abdul were found in the car.
Article continues below advertisement
"It was extremely tragic," Abdul said. "I was at the Kodak Theater doing Hollywood Week for American Idol when it happened. The crew knew but waited to tell me until I was done taping. But I had a premonition that something was going on."
Paul says Goodspeed had actually tried to take her own life a few months prior to her Nov. death while the Idol judge was in NYC, but somehow came through.
"What most people don't know is that she attempted the same thing. She went code blue apparantly, in front of my house in the back seat of a car," Abdul says, "but they took her to the hospital and she survived."
While Paula revealed Goodspeed had been stalking her for years, it wasn't until she joined American Idol that the obsessed fan's actions started becoming alarming.
"She had been a stalker/fan for about 17 years, but it wasn't until American Idol that she knew how to get to me," Abdul said. "So, the last five years have been really tough for me."
In an interview earlier today with Good Morning America, Paula said she's been struggling in the weeks following Goodspeed's death.
"It was devastating and tragic, and there aren't enough feelings that I can articulate without getting into a whole plethora of things," she says. "I can't even imagine if I was right there in my home. It's just been a very, very tough three weeks for me...and for her family and for everyone involved."