NEWS
Paula's Theory On Simon's Apology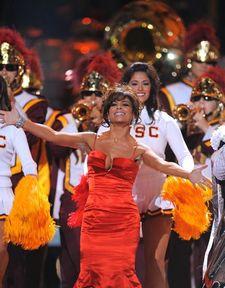 Simon Cowell might think that he apologized to David Cook because he felt bad about being disrespectful. But Paula Abdul has another theory.
His fellow judge told OK! that Simon only made the gesture to stop her bragging!
Paula, who says she was the only judge who saw Cook's potential from the beginning, argued with Cowell after he slated David's version of The World I Know in the finale.
But Simon said before the results were announced that, after watching the show back, he realized his remarks had been too harsh and said that he was sorry they had been "verging on disrepectful".
Article continues below advertisement
Last night, after David was named the winner of American Idol, Paula said the Brit was just back-peddling so that she wouldn't gloat that she had been right all along.
"He didn't want to hear Paula saying 'I told you so, I told you so' for the entire year," she told us. "But he's still going to hear it!"
Paula said that far from being surprised by Cook's victory, she had been the first judge to see it coming and had supported him more than the others.
"I'm the one that picked David Cook from the beginning," said Paula. "I'm the only one that gave him the standing ovation."