NEWS
Paulina Porizkova Fired from ANTM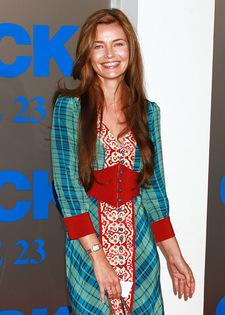 Apparently Tyra Banks' people felt Paulina Porizkova doesn't have what it takes to become America's Next Top Judge: the model has announced she was axed from America's Next Top Model over the phone on her birthday.
"Listen, do you know why I am in Los Angeles... because I am looking for a job," she told The Late Late Show host Craig Ferguson on Tuesday night's show. "Because I was fired by America's Next Top Model on my birthday, they timed it well."
Article continues below advertisement
Ouch.
Paulina added that it didn't matter who did the actual firing, but alluded to the fact that ANTM might have some budgetary problems.
"But the reason I was fired, just to be fair here, the reason I was told I was fired was because, it seemed that America's Next Top Model had gotten too fat and they needed to cut some fat and the fat was me," she told Ferguson.
She's not really mad, however, as she seems to be accepting her unemployment with grace, admitting, "I really believe that just felt they didn't need me, which of course they don't, so that's okay."