NEWS
Pedro: A Life remembered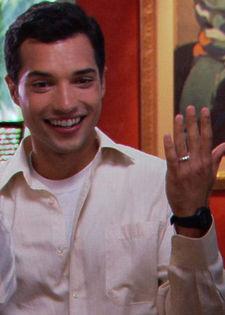 Tonight, MTV will remember one its reality pioneers, Pedro Zamora, in a docudrama of the AIDS activist's short life.
Pedro appeared on The Real World: San Francisco in 1994. Pedro, who was HIV positive, used his time on the show to help teach young people about disease.
"It's been 15 years since we lost Pedro," says former Real World housemate Judd Winick, who became one of Pedro's closest friends. "Seeing this has been heartwarming."
Article continues below advertisement
The story, which was four years in the making, chronicles Pedro life, from migrating to Miami as a child to his last days before succumbing to the disease at the young age of 22.
"In our memories and hearts, he never gets any older," Judd shares.
"He was this incredibly young man who put himself out there, so others wouldn't have to go through what he did."
Despite the seriousness of his disease, Judd says Pedro had an amazing sense of humor.
"He joked a lot about living with AIDS," Judd recalls. "Pedro brought light to the room, and he didn't bring people down despite what his agenda was.
"His life was about every day living: falling in love and being with boyfriend. Pam and I miss that."
Judd feels that Pedro would still be fighting the AIDS cause today.
"I think he'd disgusted with where we are," Judd theorizes.
"We took a quantum leap backwards for eight years as far as sex education. The myth of abstinence-only education thrived, not teaching kids anything about condoms and the mechanics of sex and sexuality, which by the way, is why Pedro contracted HIV. No one ever explained to him how he was at risk or in what way."
But Judd stresses Pedro's message has made a lasting impact.
"People got involved in activism and turned there lives around because of it. There's no way you can diminish what he accomplished by putting it out there in such a big way."
Pedro airs Wednesday, April 1 at 8 p.m. on MTV.