NEWS
Penn Badgley Says Valentine's Day Plans With Zoë Kravitz Will Be "Unprecedented"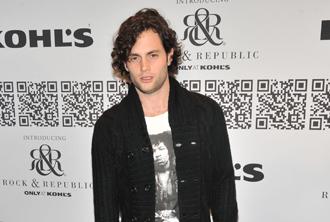 Article continues below advertisement
What are they exactly, though? "I actually don't know yet," Penn added laughing. When asked if he actually liked the holiday, he said, "I think it's a Hallmark holiday; however, I celebrate it." Because girls make him? "Basically," he confirmed.
His girlfriend, Zoë, had spilled previously to E! News, "No, I won't be home alone. I don't know what we're going to do. We do want to do something kind of romantic: go to dinner or something, but probably just keep it quiet."