NEWS
People Are Losing It Over Video Of A Shark Being Dragged By A Speeding Boat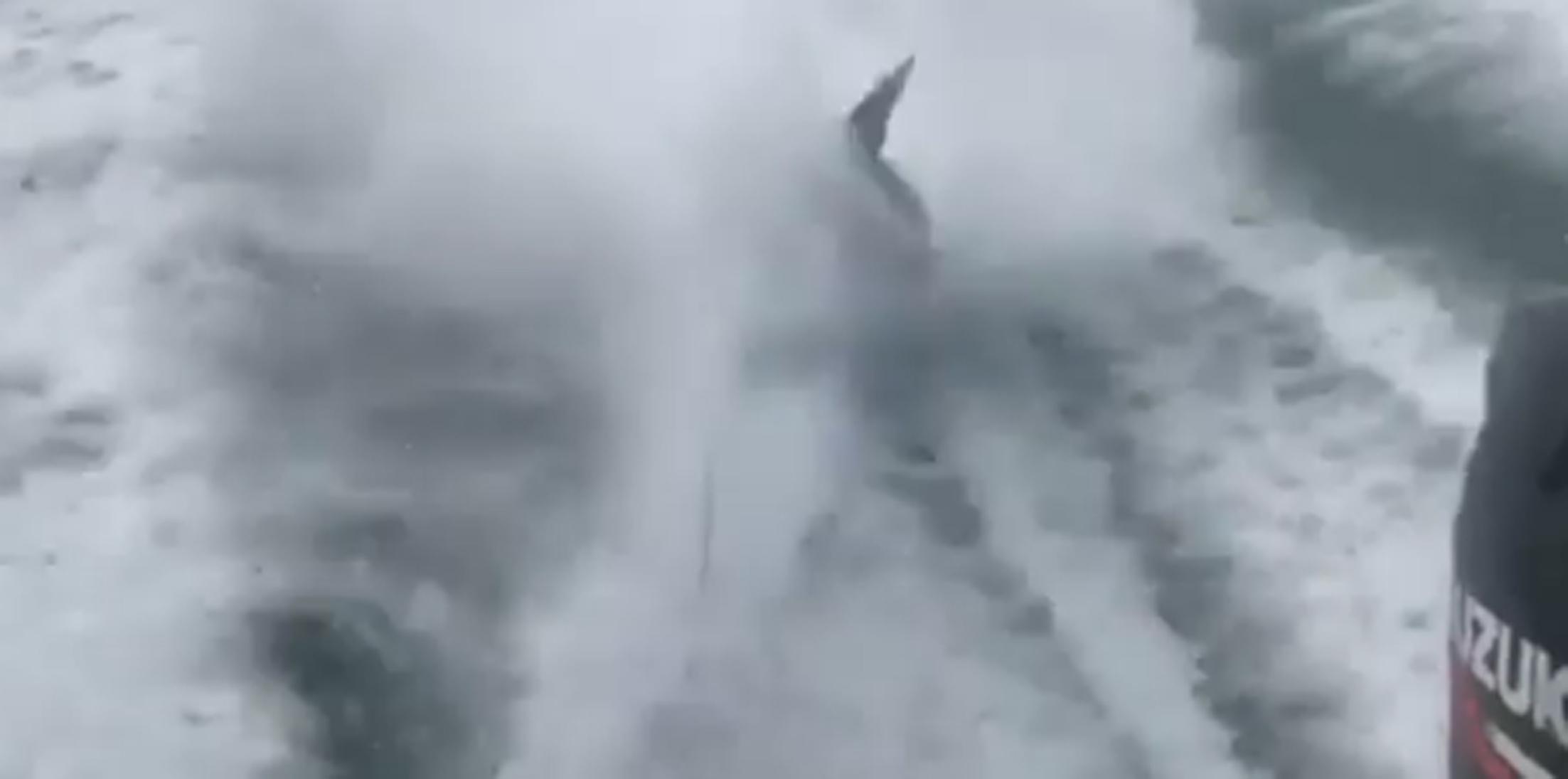 A video of men dragging a shark behind a speeding boat has gone viral leading authorities to launch an investigation.
The video, which was sent to Fisherman Mark Quartiano, also known as "Mark the Shark," caused outrage on social media after Mark reposted it onto his Instagram.
"Can someone please tell me wtf is going on here ????" he captioned the video. "for once i may have to agree with @peta. #whodoesthissh*t #sowrong#notcool"
Article continues below advertisement
His followers were quick to support his sentiments as many wrote that the video was clear proof of animal abuse.
"This is horrible," one follower wrote. "All life is precious, humans and animals. When are people going to understand that?!"
Another simply commented: "sick people."
While one person asked, "How can this not be animal abuse?"
Florida Fish and Wildlife Conservation Commission officials were alerted to the video by a web tip Monday, after the video went viral.
MORE ON:
shark dragged by boat
According to ABC News, Florida wildlife officials say they have identified the men involved, but won't release their names until an investigation is complete.
Rob Klepper, a spokesman for the law enforcement division of the Florida Fish and Wildlife Conservation Commission, additionally told the site that while it wasn't clear whether the men broke any laws, or if the shark was alive when it was being dragged, wildlife officials found the video "disheartening and disturbing."
What's your opinion of the video? Sound off in the comments!