NEWS
Perez Hilton and Demi Moore Duke it Out on Twitter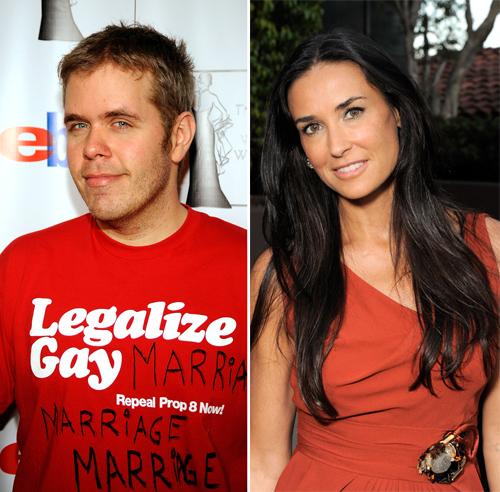 There's a major feud brewing on Twitter today, as Demi Moore has fired back at Perez Hilton for what she claims are exploitative posts sexualizing her 15-year-old daughter, Tallulah Willis.
One of Demi's Tweets, referencing a photo of Tallulah on Perez's site, put the question to her fans: "Let me ask all of you, what is it called when someone is telling people to look and focus on a child's 'boobs & ass' while providing photos?" Earlier she claimed that Perez was hazy on child pornography, writing, "Clearly Perez Hilton isn't taking violating child pornography laws very seriously. He might not but there are alot of people who do!"
Article continues below advertisement
He responded that he was waiting for her to retract her defamatory and libelous statements.
"Look at her Tweets. SHE is the one breaking the law with her libelous, defamatory, inaccurate and stupid allegations," he writes.
A rep for Moore tells Gossip Cop, "Demi feels that she, Ashton, Bruce and now 21-year-old Rumer are fair game for him to pick on but her 15 year old daughter is off limits legally as a minor." Demi's spokesman also says that his client is tired of Perez "being super mean to her kids and she draws the line with him promoting people to look at photos where her minor daughter is sexualized."