NEWS
Pete Doherty's Still Not Going to Jail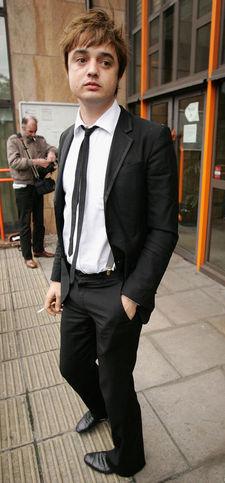 In another turn of fortunate events for the troubled British rocker, a judge in the Pete Doherty case has given him a four-month suspended jail sentence. Pete had pleaded guilty to driving illegally while in possession of
crack cocaine, heroin, ketamine and cannabis.
The rocker is also subject to an 18-month
supervision order and a 12-month compulsory drug rehabilitation
order that includes drug tests twice a week.
Article continues below advertisement
When asked if he was happy about the judgment, Pete only had this to say: "You
must be joking."