NEWS
Peter Andre: I Never Cheated on Katie Price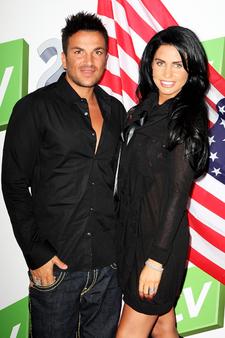 British reality star Peter Andre says he was "100% faithful" to estranged wife Katie Price and still is.
The singer, who announced his split from Katie three weeks ago, hit back at rumors he has been growing closer to other women.
"I can hold my head up high and say I've been 100% faithful throughout my marriage and still am," he writes in his column for New! Magazine. "And any reports suggesting otherwise are totally hurtful and false."
Article continues below advertisement
The 36-year-old also said he had "good reasons" for ending the relationship.
"It's really important to me, though, that people know I didn't just wake up one day and decide to leave on a whim," he explains. "My children have always been the most important thing in my life and they always will be."
He dismissed reports that he had had a showdown with Katie last week and said: "We haven't met up once since we split and have no plans to either."