NEWS
Peter Cook Calls Christie Brinkley a Liar on 'Today' Show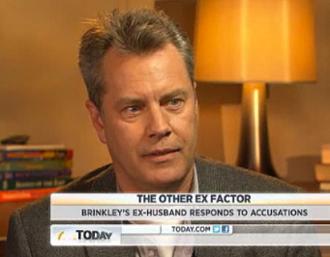 The day after Christie Brinkley spoke out for the first time on her ongoing dispute with ex-husband Peter Cook, he decided to speak out as well and contacted the Today show. Peter claims everything Christie said in her interview is a lie.
OK! GALLERY: CHRISTIE BRINKLEY LOOKS HOT IN SHORT RED DRESS
During her interview yesterday, Christie broke down in tears telling Matt Lauer that she just wants "peace" for her family. She claimed Peter has been harassing her, but Peter told Today she's lying.
Article continues below advertisement
As for Christie's emotional breakdown, Peter says they were "crocodile tears."
"She's not being bullied and harassed by me. Ever since the separation she has been on a campaign to smear me. There is no Peter Cook press machine. I have no interest in the press. I'm not a celebrity. You don't hear about Peter Cook until Christie Brinkley dredges something up from the past to make herself relevant in the media again."