NEWS
Peter Falk Suffering from Alzheimer's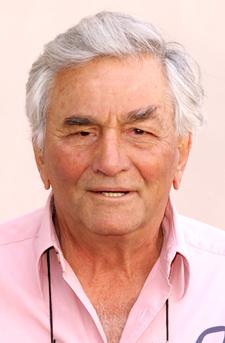 In an effort to protect her father's assets, Peter Falk's daughter Catherine Falk has filed court documents claiming that her father has Alzheimer's disease and dementia, according to Reuters.
She says that the Columbo star needs her to manage her affairs, as she's worried the 81-year-old actor can be "deceived into transferring away property." Catherine is seeking to achieve conservatorship status to protect his health as well.
Article continues below advertisement
A hearing is scheduled next month, and a rep from Peter's talent agency declined to comment on the matter.
Peter appeared in Columbo in the 1970s, a role which earned him an Emmy award, and was also nominated for two Oscars for roles in Murder, Inc. and Pocketful of Miracles.
His most recent work as listed by IMDB.com is playing a character called "Father Randolph" in American Cowslip, the status of which is labeled as "post-production."