NEWS
Phelps Won't be Charged for Pot Photo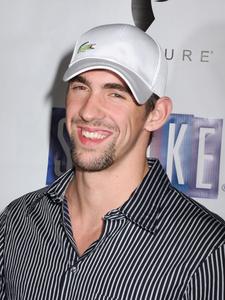 Michael Phelps will not be charged over that photo of him smoking marijuana out of a bong. The world can now return to normal.
On Monday, Richland County Sheriff Leon Lott said no charges would be filed against Phelps, who has faced a media onslaught ever since a photo (taken at a party in November when Phelps visited the University of South Carolina) leaked onto the internet showing him hitting the bong.
Article continues below advertisement
TMZ reports that Sheriff Lot defended the Olympic swimmer, saying, "Michael Phelps is truly an American hero ... but even with his star status, he is still obligated to obey the laws of our state."
Eight other people were arrested in connection with the photo -- seven for possession and one for dealing.